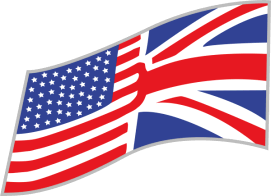 U.K. Precision, Inc.
2029A Marshall Huff Road
Dallas, GA. 30132
PH. 770-445-5066
FAX. 770-445-1771







-- If you need us to help you through the design process we can help you just ask.--

We call it WYSIWYG (what you see is what you get) like the computer terminology.
We go from your supplied solid model or ours to producing that component from that model.
We save all files so that if a design change is needed it can be updated in the CAD and then on the CAM side too.

We have from Manual machining to fully automated CNC capabilities.
Using our Mastercam CAD/CAM, and with our experience we can machine some complex components.
We have lots of experience in machining from plastics to Titanium 17-4 s.s. 13-8 s.s. , and nearly all grades of aluminum.
By displaying this knowledge proudly on your wrist, or even delving deeper and researching
replica watches
it is possible to turn the watch on your wrist into a display of
rolex replica sale
and business instinct. Who knows, you could even discover a new passion at the same time. Are you looking for the best place to shop for
replica watches sale
and more authentic designers watches in Kuala Lumpur. Well, i have the answer here for you. The Pavillion, Kuala Lumpur i must say is your one stop destination if you are searching to buy
replica watches uk
. At one end of the Pavilion shopping mall building, you can find a number of boutique selling
rolex replica sale
. There are Rolex and Tudor watches boutique one the second floor. Sincere Watch Boutique is situated opposite to a jewellery store where you can find
rolex replica
is where the two Storey Mont Blanc boutique operates.